Before talking about the episode that was aired on said date, Hexagon underwent a graphic change on the 27th October 2010.
The differences can be seen...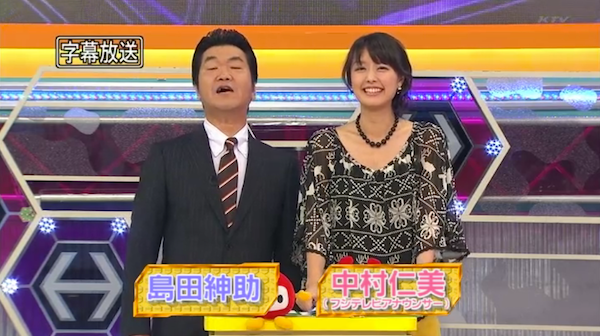 Old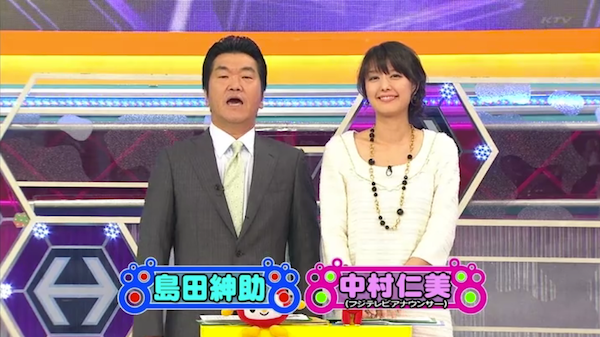 New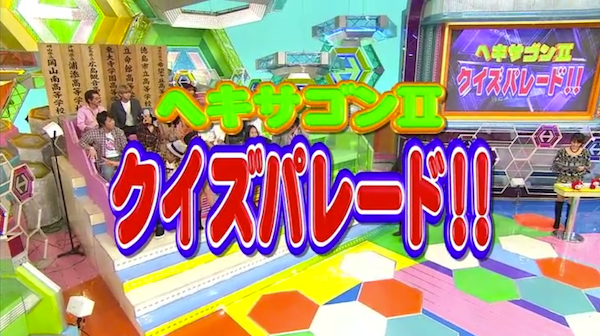 Old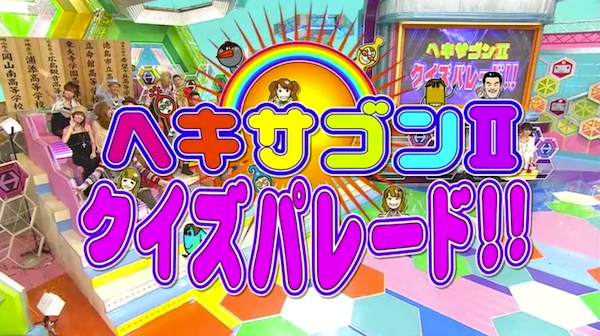 New
It's pretty neat. :D
Moving onto the episode aired on the
3rd November 2010
, Kojima Yoshio scouted universities that wouldn't pwn the Hexagon team so easily. Tokyo University certainly will own them, so he turned to Keio University which has the same level as the Hexagon peeps.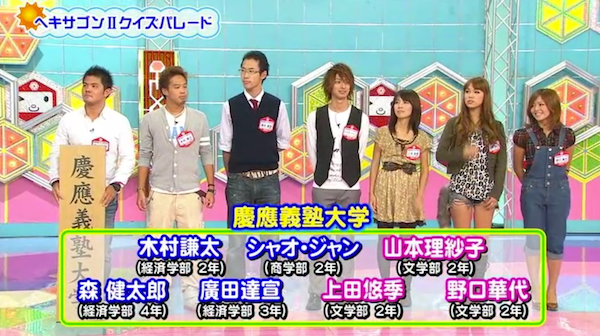 Nakamura Announcer and Shinsuke asks them, "Do you have any confidence (in winning)?"
Girls: "None..."
Shinsuke: "None? You don't wanna get drenched in water right?"
Keio Team leader, Mori: "I guess you're right..."
Kojima Yoshio: "He's a really polite guy, but during the paper test we gave him, out of 10, he was the only who had 0."
Mori: "Well, Kojima-san kept on asking me questions, so I couldn't really read the questions properly..."
Shinsuke: "Ah, that's the reason, huh?"
Kojima Yoshio: "Yeah, but I asked everyone questions..."
When they sat down, Shinsuke saw the person sitting in front of him.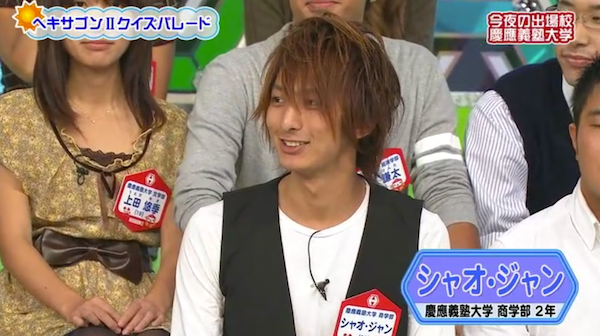 Shinsuke: "
Shao Jan
? Are you some kind of meat sauce brand?"
Shao Jan: "Well, my nationality's Chinese."
Shinsuke: "Whoa, you're pretty cool-looking."
(He's so right. Just look at him! *melts* LOL).
Kojima Yoshio: "This year he's a candidate for the Mr Keio contest."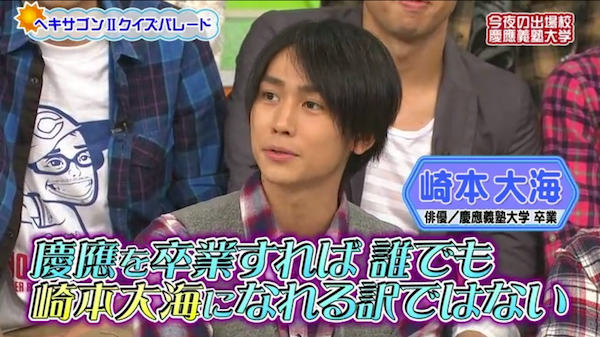 Sakimoto Hiromi pipes up, "He has a really good-looking face, but when he graduates from Keio, no one will ever come close to becoming a Sakimoto Hiromi."
LMAO Sakimon. You narcissist, you.
The next person to be picked on is Yamamoto Risako.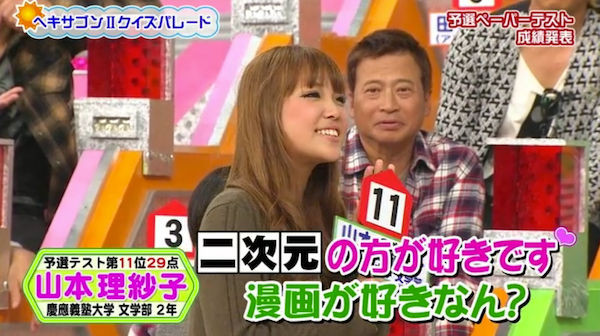 Kojima Yoshio: "Even though she's a cute girl, she is scared of '3D men', she can't seem to talk to them."
Shinsuke: "You like mangas?"
Risako: "I like the 2D world..."
Others: "Who? Who do you like?"
Risako: "The manga/anime called 'Kaichou wa Maid-sama!' has a character called Usui Takumi-sama..."
Shinagawa: "What about Yuusuke? He's cool, right?"
I dunno what she said next, but Shinsuke said, "But his actions are very 'manga'-like."
Which is somewhat true. XD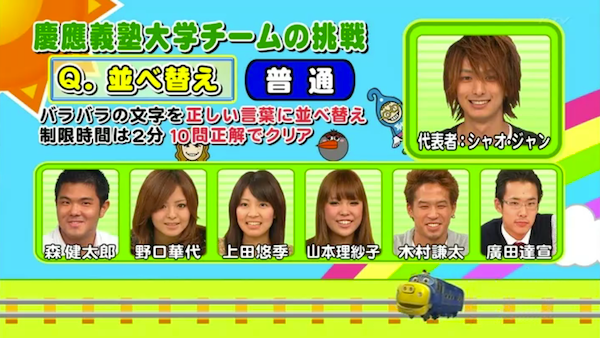 The train game, the Keio Team has the normal speed and they the jumbled up katakanas to figure out. Shao Jan is the victim.
The flow was nice, until this girl, Ueda Yuki, got stuck.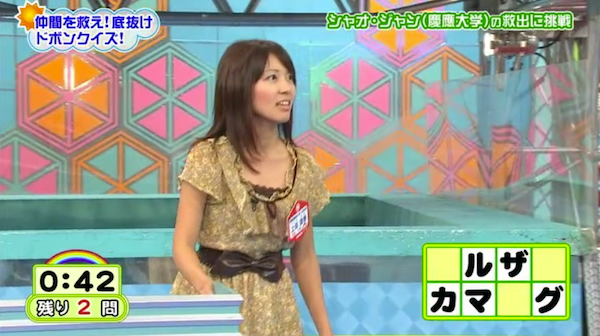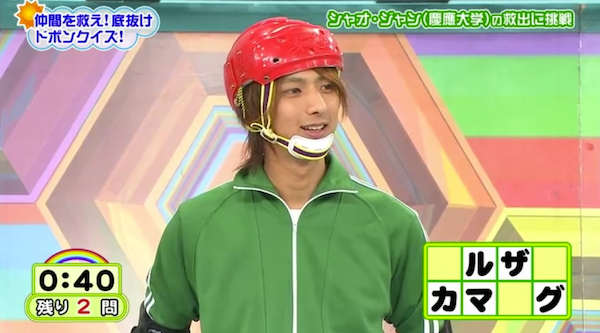 Shao Jan, looking concerned.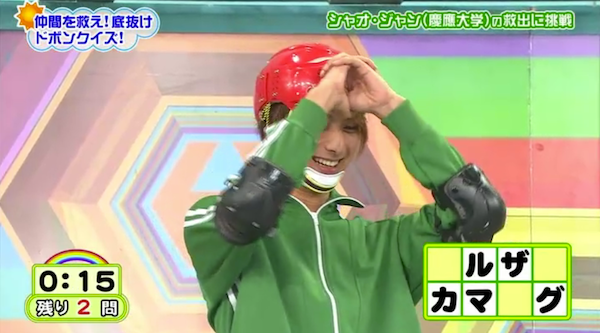 Once it was only 15 seconds left, the guy started panicking. XD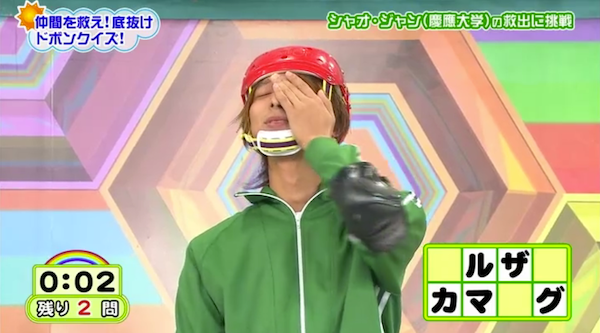 And finally at 2 seconds left, he gave up hope. Lol.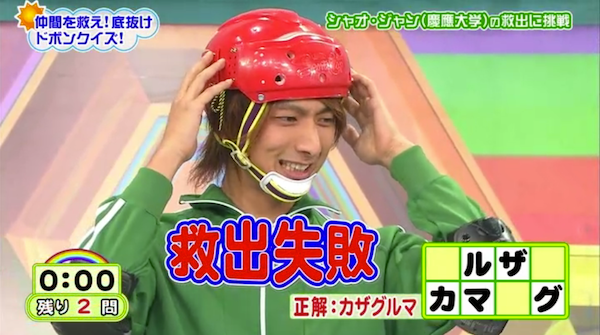 When the time was up, he was like, "Wait, seriously? Seriously? Seriously? D:"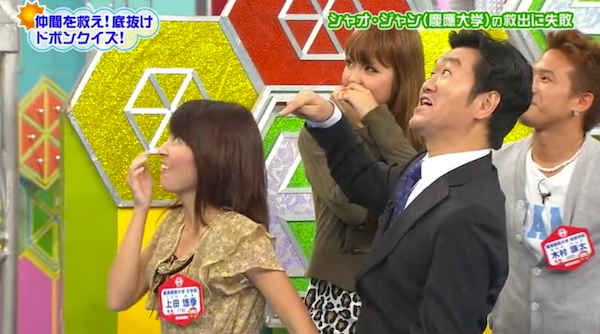 Then Shinsuke pointed to him, "Your culprit!"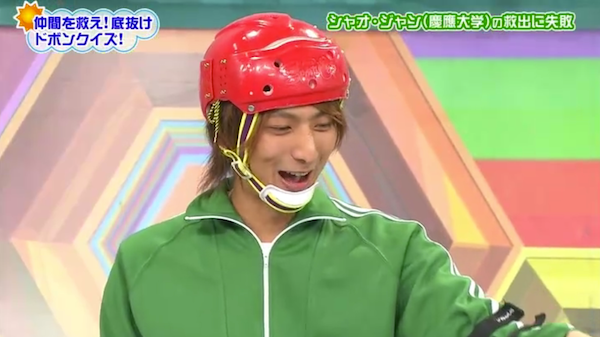 Shao Jan (to Yuki): "You better remember this!!"
And the poor guy got dunked.
And from the newest Hexagon album, 'We Love Hexagon 2010', we've got a new song from Sata Andagi called Koi Monogatari. :D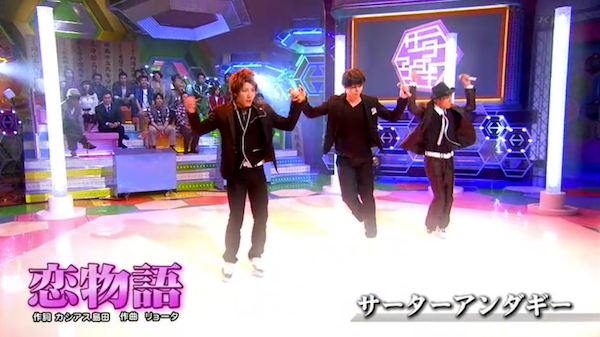 The song where they finally get to wear something else other than white.
Shin-chan looking ever so dashing.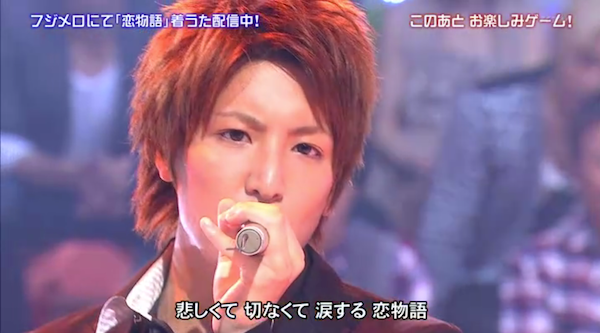 And Matsuoka Takuya.
After the performance, the water pouring penalty game starts and unfortunately, our otaku girl gets it. XD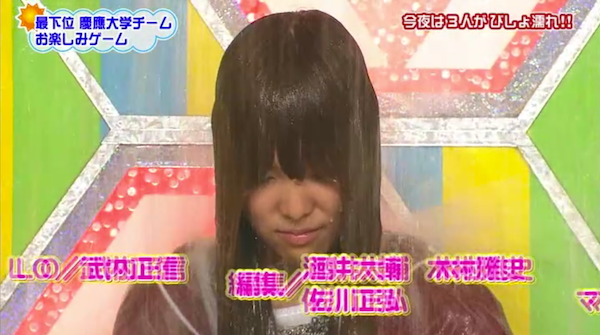 Shinsuke: "A-Are you OK?"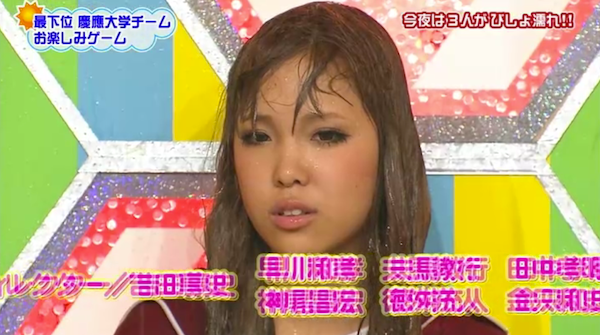 Risako: "........"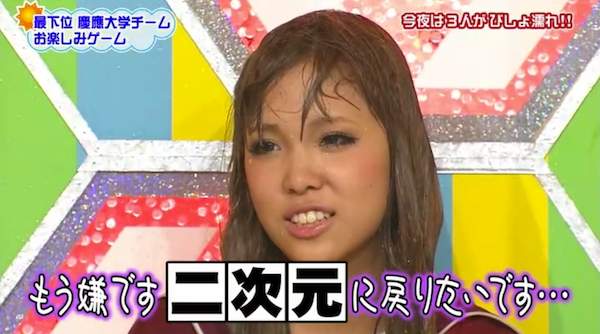 Risako: "I don't like this, I wanna go back to my 2D world..."
So cute. XD
Current Mood:
calm
Current Music: Show Me Love (Not A Dream) // Utada Hikaru